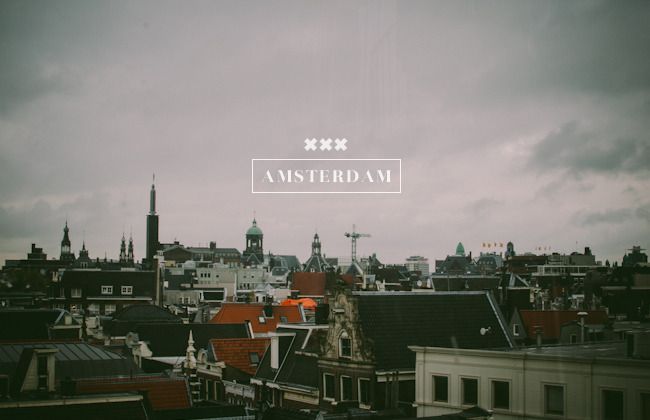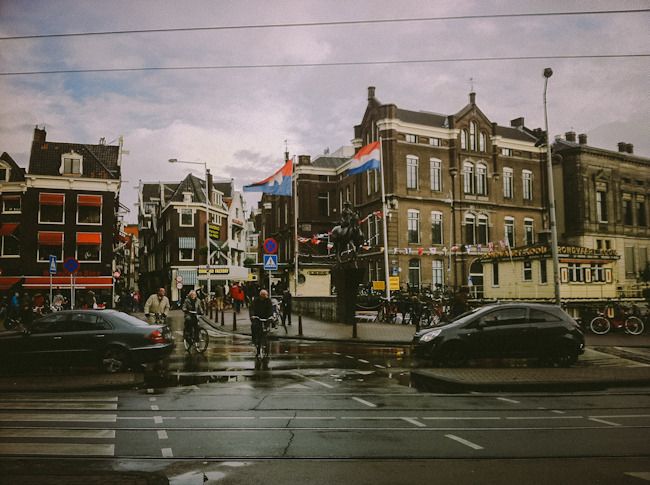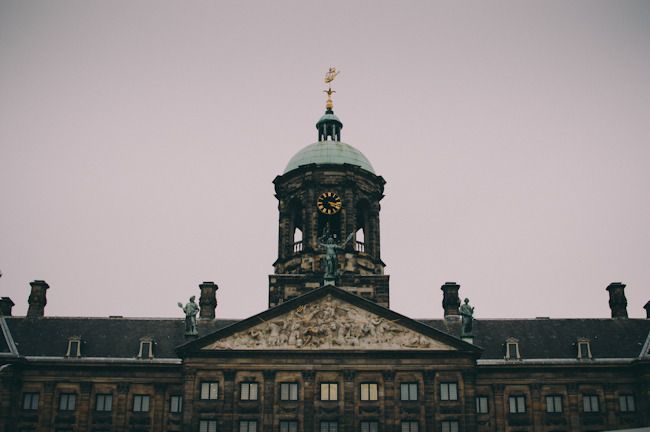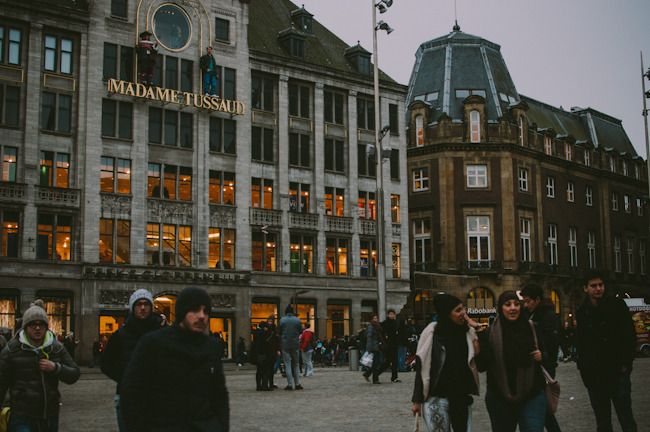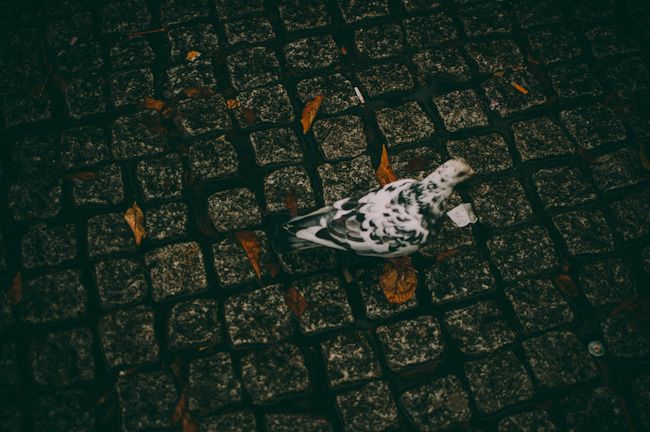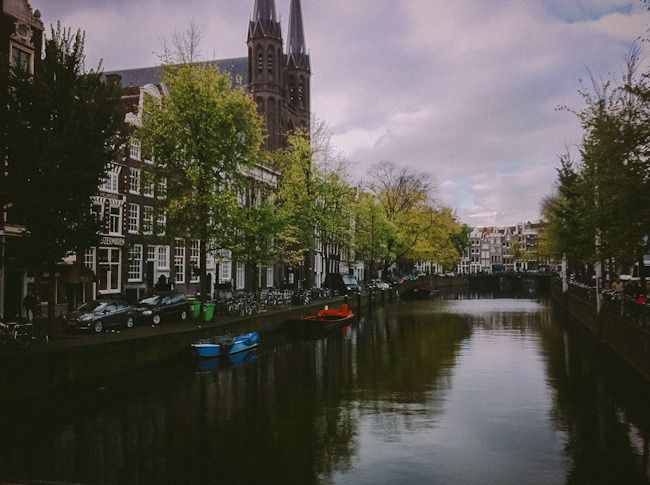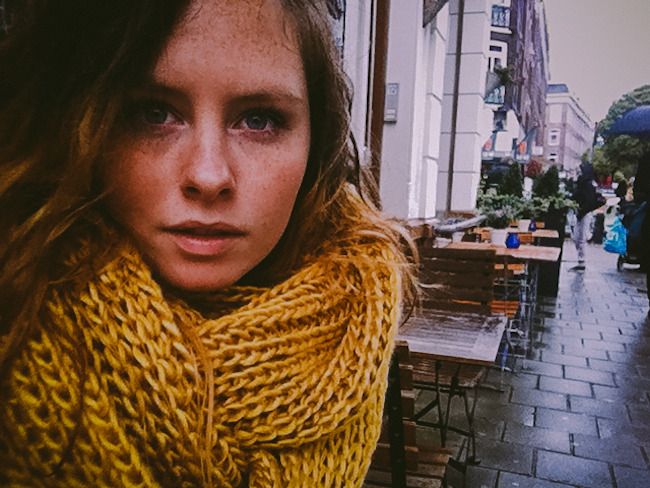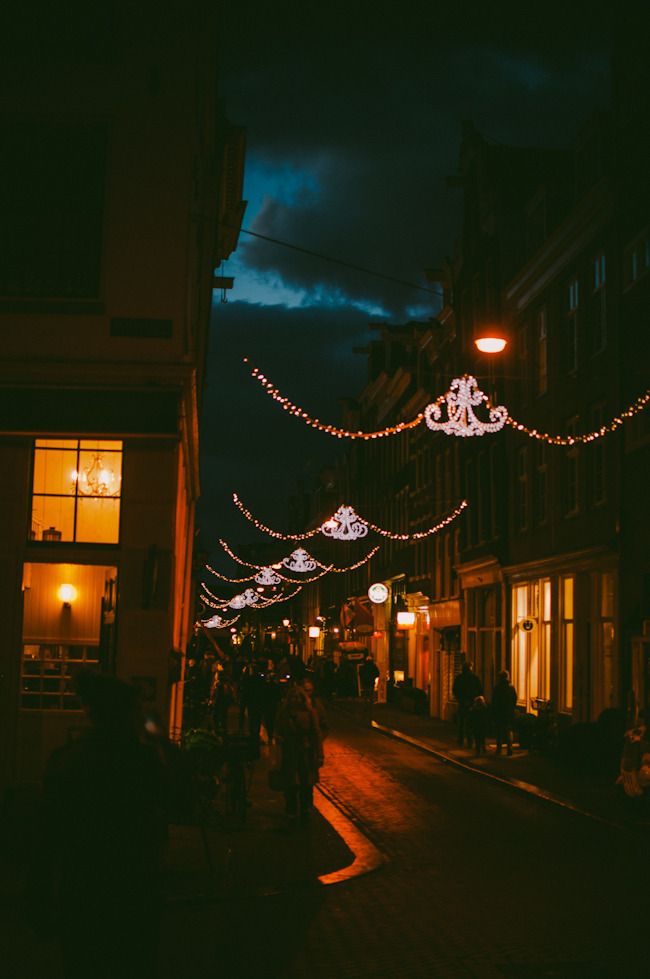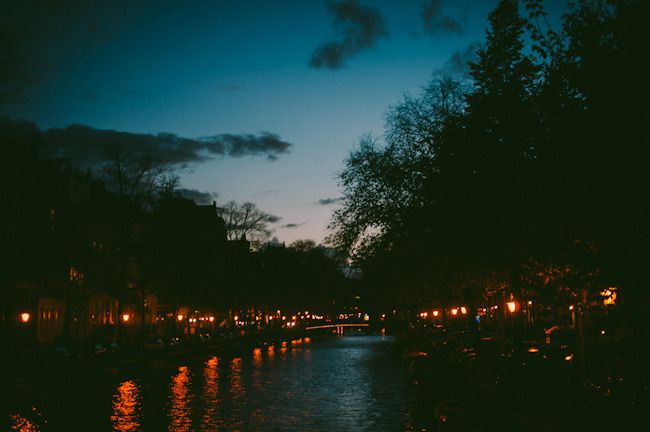 Those who know me well enough, know this: I am NOT a city girl. I would much rather get lost along a country road than try to navigate myself through urban streets. Big crowds stress me out and if I go too long without seeing a forest or grassland, my mood takes a serious dive. I wish I was exaggerating.

But when my group of friends here in Ireland decided they'd like to make a trip out to Amsterdam for a weekend, I wasn't about to say no. Especially when we were going to be taken around the city by our new Dutch friends who were also studying at UL for the semester. AND, even better, we were going to be staying with one said Dutch friend in her parents' house just outside the city. There was no way I could pass this up.
We arrived on Friday after a very early flight, which saw us getting a cab to the airport at 4 AM. It took us some trial and error and a few too many trips on the public transit, but we eventually made it to our friend Manon's house around 1 PM. Our other Dutch friend, Tim, actually met us there. After getting food at their home University, we ventured into the city for a tour.
We had been told by Tim and Manon that we HAD to rent bikes. It was a huge part of the Amsterdam experience. I was especially excited for this. I kept imagining this movie-like montage of the group of us, cheer-y music playing, wind in our hair, laughing and smiling while biking through the city. Sure it was a little cold and overcast and the weather report predicted some rain, but it was going to be great!
Fast forward an hour and most of us were seriously regretting those bikes.
The thing about Amsterdam is, just about everyone rides their bike. It's part of the culture. The city is lined with bike routes. They have traffic lights for bikers, like they do for pedestrians. But honestly, from my experience, it seemed as if bikers could do whatever they pleased despite any signs. As long as they didn't have to actually stop. This is where we, total outsiders and complete tourists, had the most trouble. If we so much as slowed down or stopped to turn, the people behind us would yell and ring their bells. Some of us were even physically manhandled on numerous occasions. I'm sorry, WHAT?! Did you just push her out of the way?! When is that EVER okay?!
Sure, the bikes were nice to have in the sense that we got to see a lot of the city in so little time. But boy oh boy, I just about developed an ulcer from the stress of having to weave my way through Amsterdam traffic. Let's just say, it was certainly a unique experience.
The next day called for more wandering and sight-seeing. Thankfully we were able to walk most of the time. We ventured through a very interesting outdoor market where I bought some amazingly delicious chocolate. We took a break from the rain inside a café, got lunch at a place with an English menu(!), and explored Amsterdam's enormous public library. We then spent some down time in a pub and afterward met up with Manon's parents for dinner. They treated us to some great food and then we found our way to another bar where it was decided we would be staying up all night to catch our early flight back to Ireland.
I'll be honest. Amsterdam was indeed incredibly stressful. But it was also an adventure. It was an experience unlike any I'd had before. I got to see a truly beautiful city of stunning architecture and cobbled streets. The canals never got old and the Red Light District was absolutely surreal. The city was breathtaking at night, with the lit up streets and bridges. The language barrier and the experience with biking may have been hard to handle at first, but I'm certainly glad I had the opportunity to experience it at all (and I'm so thankful we had knowledgable tour guides to help us out!) If anything, it makes me appreciate my quiet, suburban town all the more :)